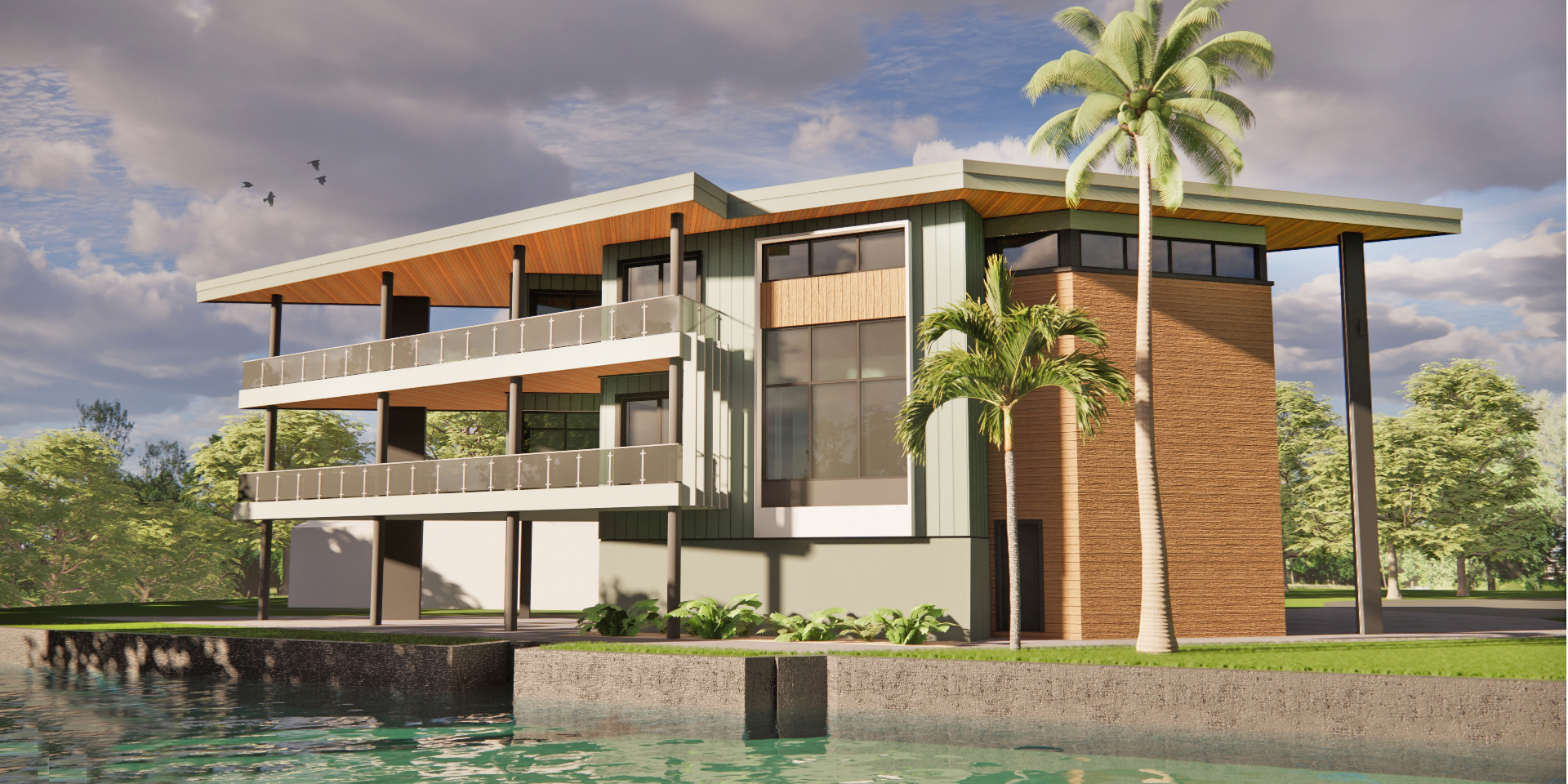 Modern Home Designed on the Weeki Wachee River
We are excited to share renderings for one of our newly designed residential projects; a Modern Residence located right on the Weeki Wachee River. This home is unique to our other designs as we had to work within the triangular-shaped plot of land, making sure we designed the home to utilize as much S.F. as possible. This 5000 S.F. home is designed to emphasize our client's views of the river, while also providing a sense of privacy with its elevated living floors. The large river-facing windows and two outdoor patio decks are featured to create a seamless indoor-outdoor connection for our client and provide an exceptional space for hosting guests.
While this home's unique architectural design will surely catch the eyes of on-lookers floating down the river, the natural materials and earth-toned color pallet will seamlessly blend the beauty of the surrounding nature with the home.